Injury Assessment and Treatment
If you are struggling with persistent aches and pains, an assessment is a good place to start. From there your Sports Therapist can draw up an individualised treatment program, which is likely to include a combination of hands-on treatment and rehabilitation exercises. 
Rehabilitation and Exercise Prescription
Rehabilitation and exercise will often play a big part in the recovery process. Your Sports Therapist can guide you through this, ensuring that you are performing exercises safely and efficiently. 
Sports and Deep Tissue Massage
Whether you are suffering from niggles, or are just in need of some maintenance, a sports massage could be exactly what you need. Your Sports Therapist can advise how often you should be getting a massage to keep you in the best form.
Chair Based Exercise Classes
These classes are ideal for seniors, or those recovering from long term injury or operations. Working on a combination of flexibility, strength and balance, with the use of resistance bands. The exercises have low impact on the joints making them perfect for those who find standing exercise too challenging.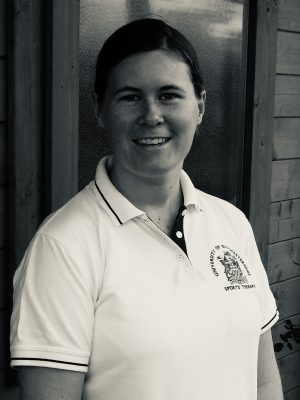 Jo Harman
Bsc (Hons) Sports Therapist
Jo has run an established Sports Therapy clinic at Hone Gym since 2012 treating a wide range of patients, from professional athletes to construction site workers. Or if you are just looking for a high-quality sports massage to help alleviate any aches and pains, Jo is here to help you.Alongside the clinic work Jo heads up the medical team at Horsham Rugby Club dealing predominately with the senior teams, treating a wide range of both acute and long-term injuries.You can make an appointment with Jo by contacting her directly.